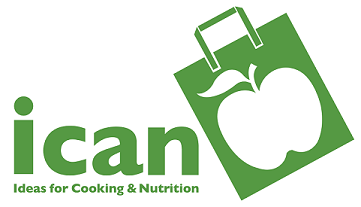 What is ICAN?
ICAN stands for "Ideas for Cooking and Nutrition." ICAN is free, fun, hands-on nutrition education. ICAN is funded by EFNEP and SNAP-Ed and reaches limited-resource audiences in New Mexico.
ICAN Classes Can Help You!
Prepare quick and nutritious meals
Use new cooking skills
Use commodity foods more wisely
Store and handle food properly and safely
Save money at the grocery store
Maintain a healthy weight
Adults
Adults often participate in ICAN as part of a group:
ISD offices
Women, Infants and Children (WIC) sites
Local public health offices
Food Distribution sites such as TEFAP, CSFP or Faith-based organizations that distribute food
Farmer's Markets that accept EBT
Other qualifying locations or events
To sign up for a class, contact your local extension office.
Youth
ICAN has taught in hundreds of New Mexico schools, preschool through high school. ICAN provides nutrition education to the youth of New Mexico both in classrooms and in after school programs.
To schedule an ICAN youth class, contact your local extension office.
Find Us on Social Media!