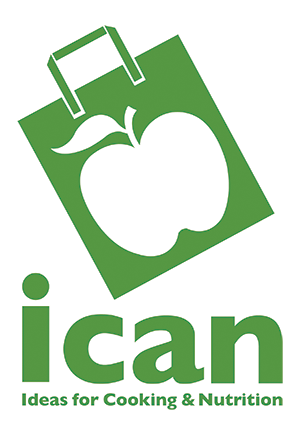 ICAN offers free cooking and healthy lifestyle classes for adults and youth in New Mexico.
---
Free Virtual Classes:
---
ICAN classes can help you...
Prepare quick and nutritious meals
Use new cooking skills
Store and handle food safely
Save money at the grocery store
Maintain a healthy weight
Eat a variety of foods
Eat more whole grains, vegetables, and fruits
Choose lower fat foods
Be more physically active
Feed your infants and children more easily
---
Adult Classes
ICAN adult classes take place in groups at familiar locations in your community:
ISD offices
Women, Infants and Children (WIC) sites
Local public health offices
Food Distribution sites such as TEFAP, CSFP, or Faith-based organizations that distribute food
Farmer's Markets that accept EBT
Other qualifying locations or events
To sign up for a class, contact your local extension office.
Youth Classes
ICAN teaches in hundreds of New Mexico's schools, providing nutrition education both in the classroom and through afterschool programs. If you are interested in having ICAN come to your school, contact your local extension office.